IBF world featherweight champion Josh Warrington says "fans are the real loser" over a pay-per-view clash when he meets Carl Frampton on 22 December.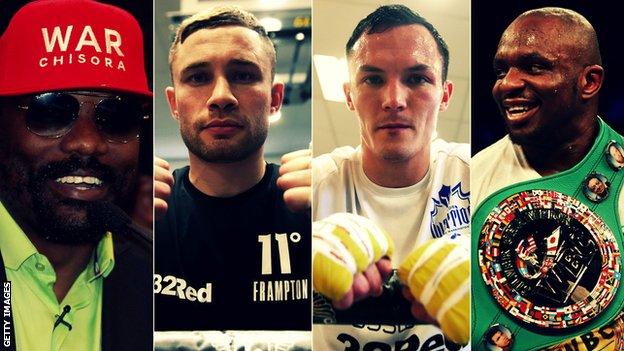 On the same night as Warrington, 28, defends his title at Manchester Arena, Dillian Whyte meets Dereck Chisora in a heavyweight bout at London's O2 Arena.
Fans will need to pay for two pay-per-view events if they wish to see both.
"There will be fans who have to make a choice. It's unfair really. No boxing fan is a winner," said Warrington.
"I think boxing fans are the real loser in this one."
Northern Ireland's Frampton, 31, will bid to recapture a world title and told BBC Sport: "It's not a good thing for boxing to have two pay-per-view fights on and fans will have to fork out for both, one or none.